William (Bill) Wuttunee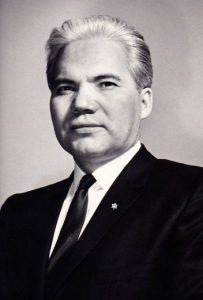 Bill Wuttunee was Everett Klippert's lawyer. Thus he gained the distinction of defending the last person in Canada to be prosecuted for homosexuality. He was one of our allies as an early and proud champion of LGBTQ+ rights at a time when others went out of their way not to help us.
Bill Wuttunee lived his life by the following words he expressed at age 85: "Get active in your world to make it better. Don't sit by and wait for others to do it."
For more information on Bill Wuttunee go to Calgary Gay History Project.