Donate
Your Donation Gives Forever
All tax deductible donations are pooled in an endowment of the Calgary Foundation. The principle of the donation is never used, only a portion of the earned interest and dividends from the fund is granted each year. As we build the capital value of the Fund, the interest and dividends increase, resulting in larger and larger grants being available each year.
Testamentary Gifts in Wills
Leaving a gift to a charity in one's will can make a huge difference in the fund and the community. Such a gift to the Chinook Fund would be a wonderful legacy,  invested forever, increasing our yearly grants and therefore benefiting our LGBTQ community.
In addition to the good that a bequest can do, professional advisors indicate that a gift to a charity can result in a desirable tax receipt for estate planning purposes. Gifts of stock and through life insurance are also great tax planning vehicles.
We humbly ask that you consider leaving  bequest to our ChinookLesbian and Gay Fund in your estate planning. Please contact us for assistance with this sort of planned giving.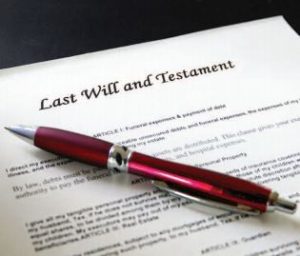 Give On-Line
All contributions are made through the Calgary Foundation—earmarked for the Chinook Lesbian and Gay Fund.
Go to: www.thecalgaryfoundation.org
Click: "Donate"
Click: "Donate to an Existing Fund"
A 'search box' will appear where you can type in "Chinook Lesbian and Gay Fund" or scroll down to our name then click on it.
Enter your donation information and credit card information in the blanks at the bottom of this webpage and Click "Submit Donation."
A charitable tax receipt will be emailed to you from the 'Calgary Foundation.'
If you wish to give while at a Chinook event, then please contact
donate@calgarychinookfund.ca
Mail a Cheque
To make a donation, write it to "The Calgary Foundation" but add to the cheque on the note line:
"Allocate to the Chinook Lesbian and Gay Endowment Fund."
Send it to:
The Calgary Foundation
1180, 105 12 Avenue SE Calgary, AB T2G 1A1
How Secure is the Money

?
The Calgary Foundation is a public charity established in 1955. It manages hundreds of million dollars. They maintain the highest professional standards in the investment and management of the various funds entrusted to their care.
How much of my donation funds charitable causes?
As an endowment fund, every dollar you donate becomes part of the capital endowment funds. The Calgary Foundation invests our contributions, and about 4.5 percent of the Fund is made available for grants. Income earned in excess of the grant allocation and costs is reinvested as capital.
In the event that you need assistance with the logistics of giving, please inform the Calgary Chinook Fund and contact the Calgary Foundation at:
I don't want to be OUT there, how will this work?
Contributions are made directly through the Calgary Foundation. No one needs to know you donated or how much you donated—they will not publish your donation so there is no way to link your donation to our fund unless you disclose the information