Chinook Dinner 2018
The 2018 Chinook Dinner will be on October 25th at Hy's Steakhouse and Cocktail Bar.
We will again be buying attendees dinner and in return we request a 100% tax deductible donation (provided the donation exceeds $25) to the Fund, which is administered by the Calgary Foundation.
At the dinner our annual grants are awarded and the 2018 Hero Award will be presented to a Calgary area group or person whose contributions to our community warrant receiving this special recognition.
Last years dinner was 'sold out' so register early!
Thanks to our Presenting Sponsor of the dinner,  TD  for it's generous grant and assistance to make this event possible!
Thanks also to our host and donor Hy's Restaurant, and also to Bee Kingdom Glass, which each year donates a prize of an original glass piece.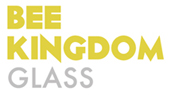 CHINOOK DINNER 2017

The 2017  dinner occurred on October 26th, at the WORKSHOP Kitchen & Culture – 608 1st St SW
The 2017 dinner was highly successful with contributions of about $50,000 to the Fund.
Thanks to our 2017 sponsors, the TD, the Calgary Municipal Land Corporation, and Bee Kingdom Glass for their generous support of the dinner!